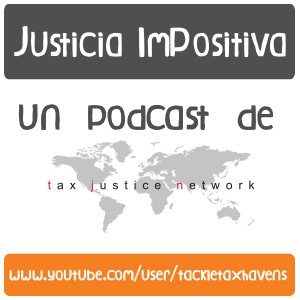 Welcome to this month's latest podcast and radio programme in Spanish with Marcelo Justo and Marta Nuñez, free to download and broadcast on radio networks across Latin America and Spain. ¡Bienvenidos y bienvenidas a nuestro podcast y programa radiofónico! (Ahora también estamos en iTunes.)
En este programa especial sobre el Coronavirus:
La crisis económica mundial y la intervención del estado. ¿Hay que rescatar a grandes compañías que usan paraísos fiscales para la evasión?
Las distintas respuestas sanitarias y económicas de los países en América Latina
En el medio de la crisis, ¿cómo financiar al estado en la lucha contra el Coronavirus? La respuesta de un panel especial de Naciones Unidas.
Y ¿qué nos dice el presupuesto económico de un país? Examinamos la inversión en justicia y fuerzas armadas en medio de la crítica situación política y económica de Honduras
Invitados:
Desde Ciudad de Mexico Oscar Ugarteche del Instituto de Investigaciones Económicas de la UNAM (Universidad Nacional Autónoma de México)
Desde Buenos Aires, Juan Valerdi, profesor de la Universid de la Plata y ex aseseor del Banco central de Argentina. Publicaciones https://unlp.academia.edu/JuanValerdi
Desde Quito, Pablo Iturralde, del CEDES, el Centro de Derechos Economicos y Sociales
Desde Santiago de Chile, el economista Ricardo Martner del ICRICT, la Comisión Independiente para la Reforma del Impuesto Corporativo Internacional
Desde Bogota Maria Fernanda Valdes de la Fundación Ebert, autora de Reducir la desigualdad "El Papel de la política tributaria"
Desde ciudad de Guatemala, Abelardo Medina, del Instituto de Estudios Fiscales de Centroamérica
Desde Bogota, el economista y ex ministro colombiano, José Antonio Ocampo, hoy director del ICRICT, la Comisión Independiente para la Reforma del Impuesto Corporativo Internacional
Desde la capital Tegucigalpa, Jeremías Bustillo periodista y analista del diario "La Tribuna" en Honduras.
MÁS INFORMACIÓN:
Enlace de descarga para las emisoras: http://traffic.libsyn.com/j-impositiva/JI_abril_20.mp3
Subscribase a nuestro RSS feed: http://j_impositiva.libsyn.com/rss
Ahora estamos en iTunes
O envien un correo electronico a Naomi [@] taxjustice.net para ser incorporado/a a nuestra lista de suscriptores.
Sigannos por twitter en http://www.twitter.com/J_ImPositiva
Estamos tambien en facebook: https://www.facebook.com/Justicia-ImPositiva-1464800660510982/