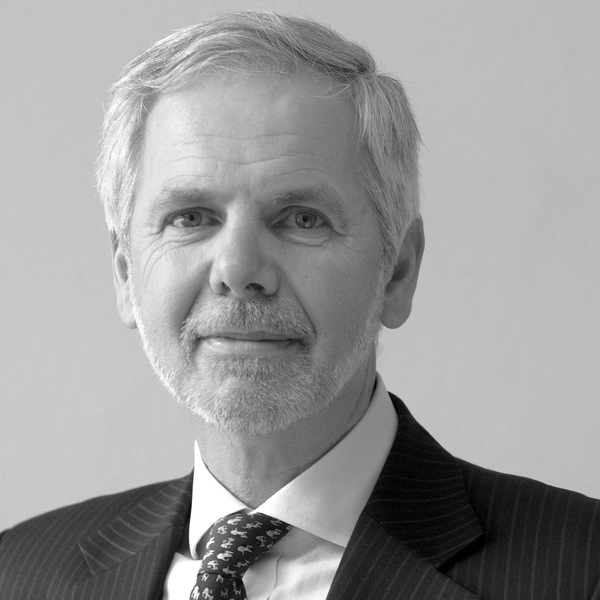 John Christensen ■ Caffe Nero: your unpaid taxes would have helped pay for my father's hospital care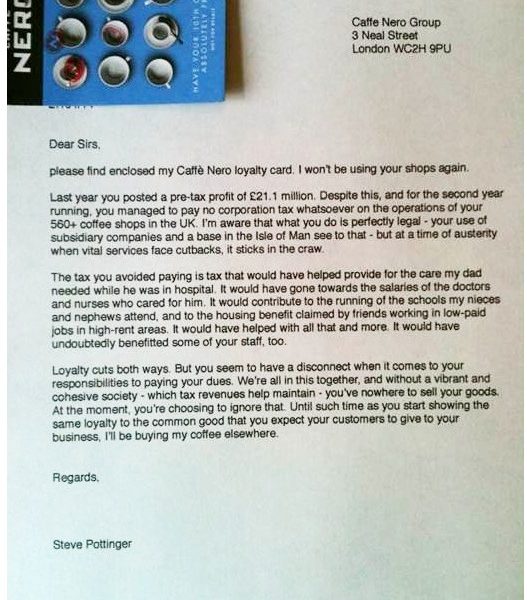 A couple of years ago poet Steve Pottinger penned this eloquent reaction to the anger he felt about Starbucks' corporate tax avoidance.  In similar vein he's now sent the following letter to the management of Caffe Nero.
Caffe Nero Group Limited posted pre-tax profits of £19.1 mn and £21.1 mn in 2012 and 2013 respectively.  But no corporation tax was payable on those profits.  Why not?  Largely, we suspect because they have shifted their profits to associated companies in the Isle of Man and Luxembourg.
We join Steve in calling for a boycott of Caffe Nero, but we also call on the UK government to ensure that effective measures are taken to curtail tax avoidance by all transnational companies.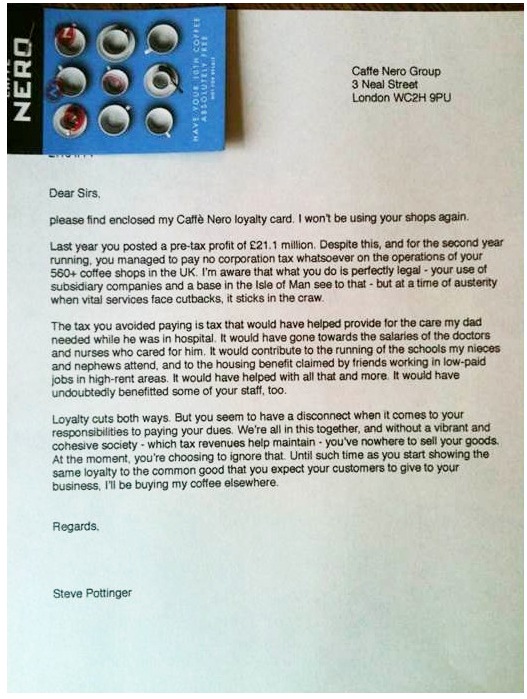 that its ultimate parent company is Saratoga Limited, an Isle of Man company. There is also an intermediate holding company based in Luxembourg called Rome Holdco Sarl. Another company called Rome Pikco Limited is also somehow involved in the group structure. – See more at: http://www.stockopedia.com/content/caffe-nero-tax-avoidance-allegations-valid-or-not-83133/#sthash.7RfdDKBe.dpuf