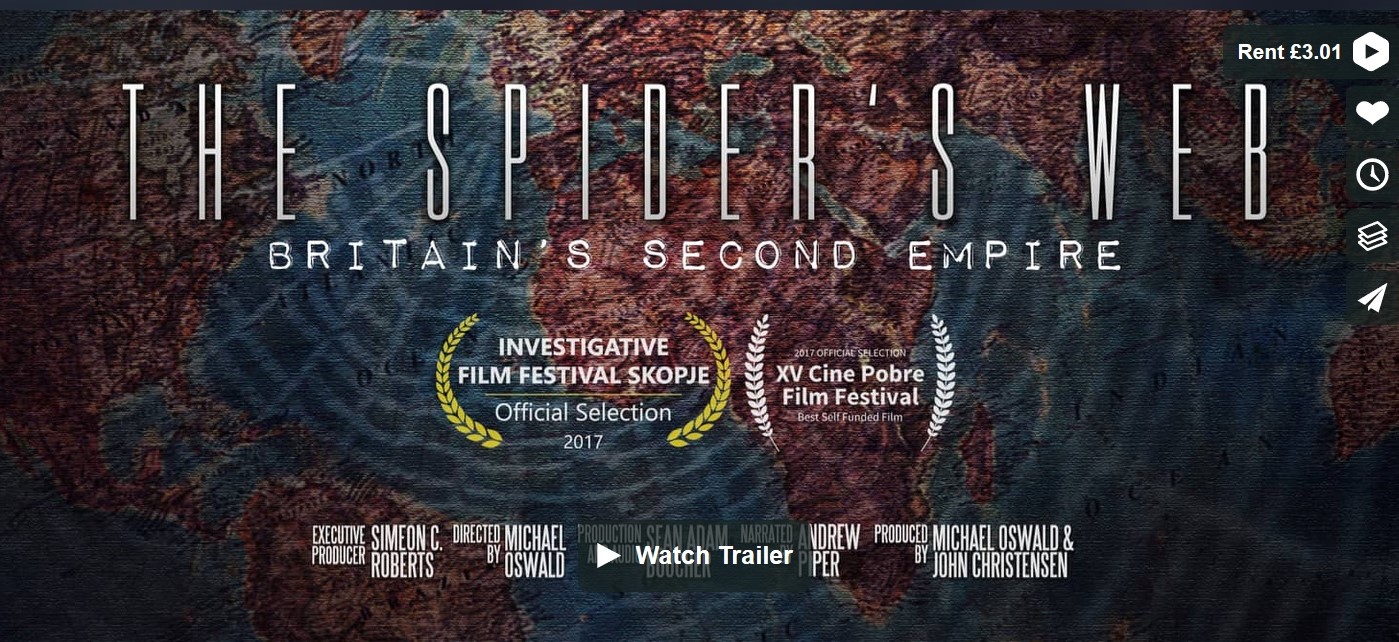 TJN's John Christensen and film director Michael Oswald (97% Owned, Princes of the Yen) co-produced this 78 minute feature documentary about how Britain transformed from a colonial power to a global financial power.  Following its successful premiere screening at London's Frontline Club in July 2017, The Spider's Web is now available for public screenings (more information here ) and for upload
At the demise of empire, City of London financial interests created a web of offshore secrecy jurisdictions that captured wealth from across the globe and funneled it to London. Today, up to half of global offshore wealth is hidden in British territories and Britain and its offshore islands are the largest players in the world of international finance.
Starring John Christensen (former Economic Advisor to the secrecy jurisdiction of Jersey), Nicholas Shaxson (best selling author and former FT journalist), Michael Hudson (Academic, author and former Wall Street banker) among others.
"Want to know more about the menace of tax havens and the role of the City of London & Overseas Territories? Then this great film is a must!" (Frederik Obermaier – Pulitzer Prize-winning investigative journalist.)
"This film is shocking, persuasive, factual and shaming. Watch it and you won't view bankers, lawyers, accountants or many in our political elite in the same way ever again." (Richard Murphy – Professor of Practice in International Political Economy, University of London.)
"A fascinating, informative film asking all the right questions." (Steve Morrissey – film reviewer)