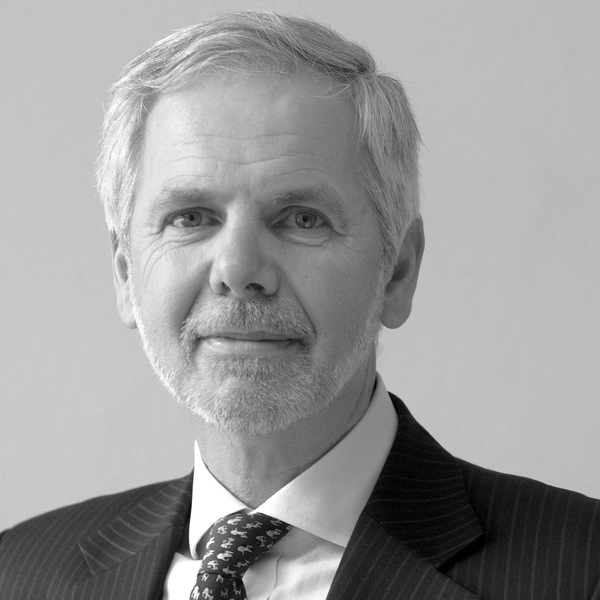 John Christensen ■ The Offshore Wrapper: A week in tax justice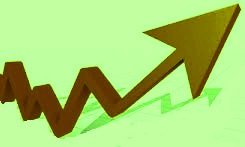 The Offshore Wrapper is written by George Turner
Nigeria – failed state? 
Recently Nigeria almost doubled its GDP in a day, showing that strong growth in a time of global economic malaise is still possible – on paper at least.
This was not as a result of a spectacular explosion of activity, nor have the Nigerians engaged in national accounting Italian style.
Instead the country changed its statistical base to allow it to take account of large industries such as film and mobile phones, which had previously not shown up in the figures.
A meaningless statistic some might think, as the change in the way the GDP is counted has zero impact on most people's lives – bean counters excluded.
But as Alex Cobham at the Centre for Global Development shows, this change has revealed some interesting stories.
Most notably Nigeria seems to have one of the lowest tax bases in the world.  So low that statistical studies suggest that the country is in danger of becoming a failed state.
Nigeria's failed state status looks even more appropriate given warnings, as previously reported here, from the Nigerian Central Bank Governor Lamido Sanusi who suggested that $20bn in oil revenues had gone missing. Sanusi was then promptly relieved of his post.
With presidential elections next year it seems that Nigeria may need more than a little luck if it is to turn this situation around.
Taking the proverbial
A new paper by economist Gabriel Zucman leads the Wrapper to conclude that trickle down economic theory is taking the proverbial.
Mr Zucman has sought to quantify the amount of money held offshore in private banking only, i.e. banking for rich people.
The full paper can be accessed here. His conclusions make startling reading. Mr Zucman concludes that 8% of household wealth is in tax havens, 75% of which is unrecorded.
Most households of course don't have offshore assets, so that 8% is concentrated among the most wealthy. This leads Paul Krugman to write that for those at the apex of the global economy, hiding wealth is probably the norm rather than the exception.
If this cash was brought back onshore, countries which are currently net debtors in the global economy (the US, UK, most developed countries) would be net creditors.
This would entirely change the world's understanding of how the global economy works. So quitre a big deal when you stop to think …
Family values Jersey style
As we all wait to see how the latest Russian incursion into Ukraine resolves itself, the small island of Jersey has been doing what it can to help.
Jersey Finance has produced a marketing brochure aimed at the Russian market.
One thing it highlights is the jurisdiction's reputation as a place where the Ultra High Net Worth Individual (UHNWI) can keep their ill-gotten gains secret.
The brochure is perfectly timed to reassure oligarchs who may have their concerns about the City of London and whether it will be able to resist global pressure to close its doors to hot Russian money.
Jersey, according to the brochure, has a number of advantages. Including being a place where oligarchs can go to screw their wife (financially). The brochure states:
"UHNWI  Russians, like many wealthy individuals, can have complex family backgrounds, occasionally former spouses and children by former spouses. Jersey has robust anti-forced heirship provisions in its trusts legislation, which resist the application of foreign laws, including foreign inheritance laws, to the ownership of assets of Jersey trusts."
That's family values, Jersey style.
Luxembourg-by-the-sea
If there has ever been the perfect example of how a company or individual can shop between different jurisdictions for lower tax rates and regulations it is the flag of convenience.
This is the practice where ships are registered in a jurisdiction which require minimal disclosure from ship owners and may take a more relaxed approach to workers rights, safety, and maintenance.
Since ships registered under flags of convenience have been the cause of many major environmental and human disasters they have rightly got a bad name.
So what is a self-respecting tax dodging company to do? How does one become tax efficient without the shame of running around the world with a flag attached to your boat of a country no one could locate on a map?
Step forward Luxembourg!
Luxembourg is definitely not a flag of convenience. This is actually true. It is not listed as a flag of convenience by the International Transport Workers Federation.
At the same time it is one of the fastest growing registries for ships in the world. And it is hoping to become bigger. The Luxembourg government is seeking to cut fees for registrations of large vessels.
Wrapper readers may find it perplexing that Luxembourg is often unfairly and rudely characterised not only as tax haven but landlocked too.
But people often overlook that an important canal runs through Luxembourg.
That said, it is difficult to see how this Luxembourg registered vessel ever made it anywhere near the country.
Montenegro – crime state?
And finally, the Organized Crime and Corruption Reporting Project has this brilliant series of investigative articles including one about the Montenegro Prime Minister, a major bank his family controls and well known drug lords.
These articles, we are sure, will win major awards. Highly recommended.