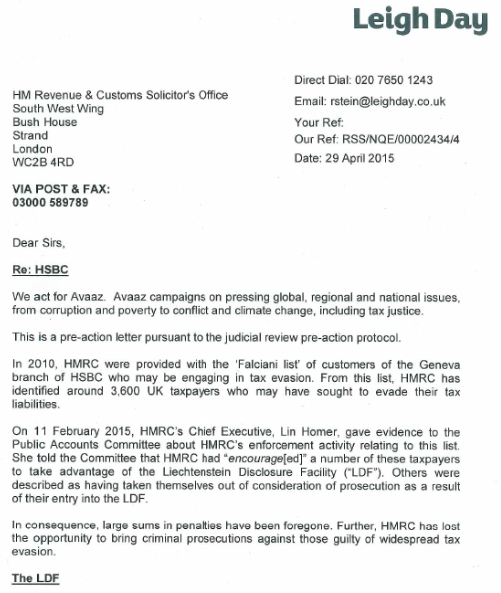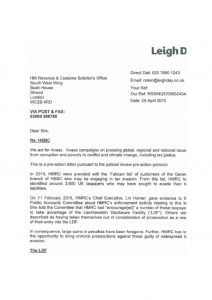 From the Financial Times:
"The UK tax authority faces a potential judicial review over its handling of the evasion scandal involving HSBC's Swiss subsidiary, it emerged on Thursday. Lawyers acting for the international campaign group Avaaz have sent HM Revenue & Customs a letter asking for details of its decision to allow hundreds of suspected tax evaders to make use of an amnesty, in the first step of the potential legal challenge.
. . .
The move comes amid widespread public anger overrevelations of tax evasion involving HSBC's Geneva operations, which have led to a single prosecution."
The Guardian has the letter, in full.