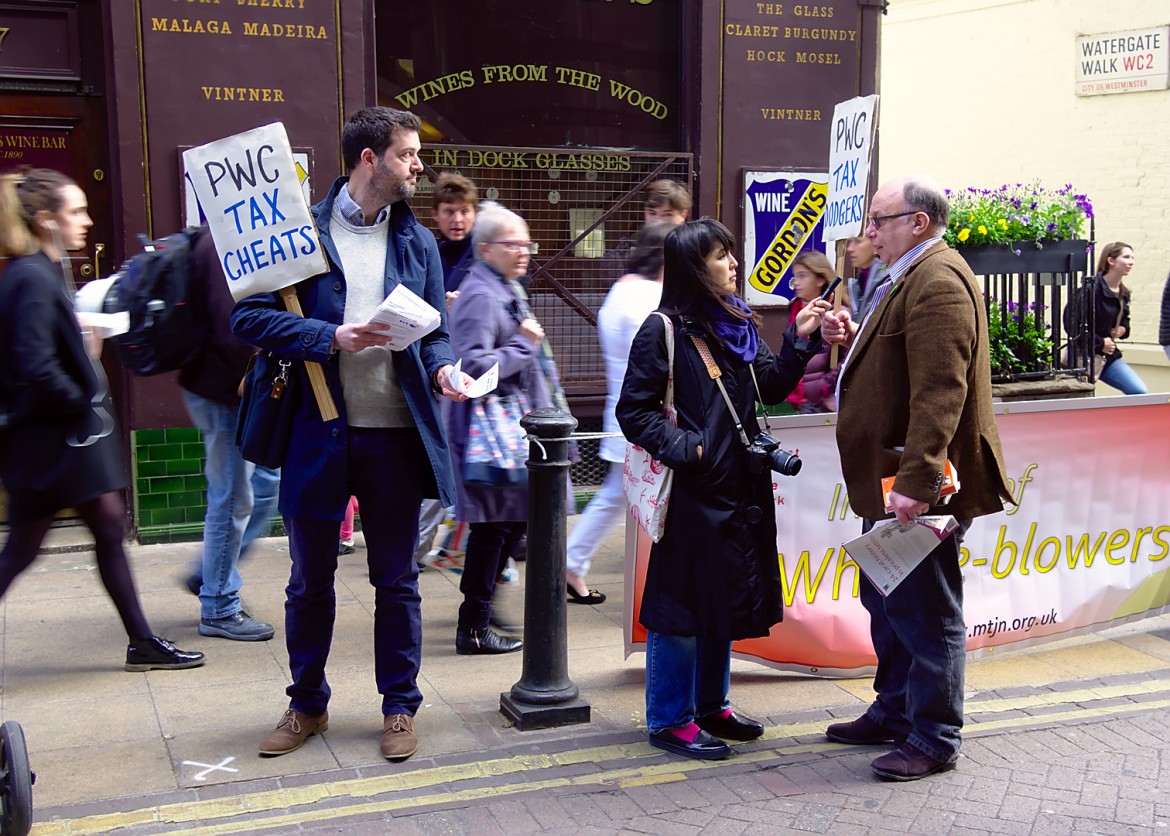 Welcome to the Offshore Wrapper – your weekly update from TJN. 
Happy Paniversary!
This week it's been one year since the Panama Papers were leaked, and a number of organisations around the world have been marking the occasion though the global week of action for tax justice.
In London, activists from the TJN and the Methodist Tax Justice Network held a protest outside the offices of PriceWaterhouseCoopers. Why PwC? Well the auditor has been one of the biggest promoters of tax avoidance schemes for multinationals, as well as having been implicated in a host of other corporate scandals.