It's said that if you're not at the table, you're on the menu. Well, the OECD has just made available the list of activated relationships to automatically exchange country-by-country reports between countries. They use big figures like 700 relationships, but don't get fooled by those numbers – simply look at the image below to see who really has access to CbCR.
Oh, by the way, there's nothing wrong with your eye-sight. Developing countries are just not there…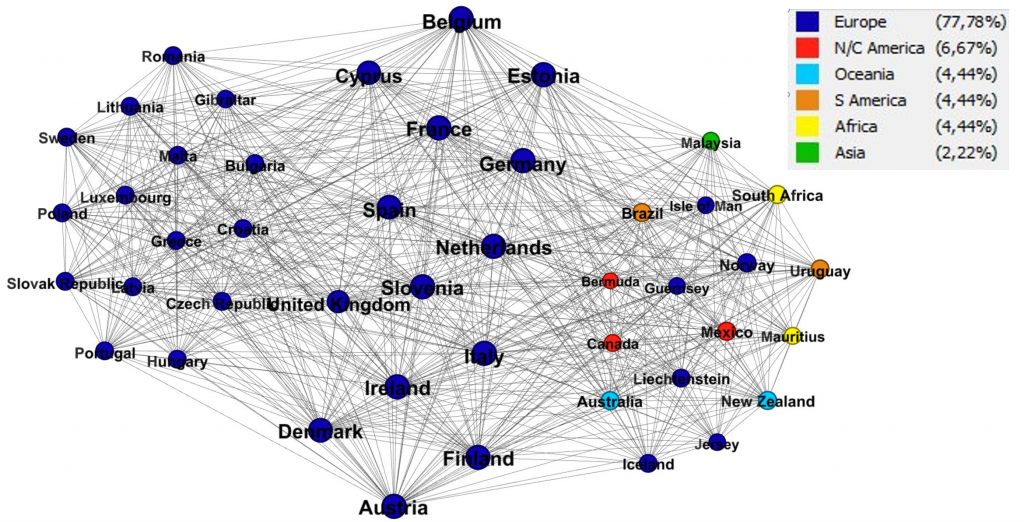 Source: Rasmus Christensen (https://twitter.com/phdskat/status/860093952992608256?s=09), by kind permission
The problem is that instead of requiring a fully multilateral approach, the OECD has allowed bilateral relationships to the automatic exchange of CbCR. This makes it harder for more jurisdictions to exchange CbCR, and more costly to arrange – and in practice results in the exclusion of nearly all lower-income countries:
Some jurisdictions also continue to work towards agreeing bilateral competent authority agreements for the automatic exchange of CbC Reports with specific partners under Double Tax Conventions or Tax Information Exchange Agreements
Now, think of a major country that doesn't appear on the image and is definitely choosing the bilateral approach when it comes to non-OECD countries. Hint 1:  its very many multinationals (MNEs) have aggressively pursued profit shifting, so that the misalignment of their global profits away from the locations of their real economic activity has gone from just 5% in the 1990s to more than 25% now. Hint 2: this country won't be joining the CRS (the global framework for automatic exchange of banking information) either.