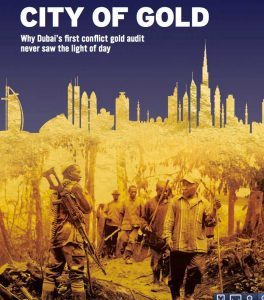 We have remarked before on Dubai's role as a particularly egregious and recalcitrant secrecy jurisdiction, harbouring some of the world's worst scoundrels and their money: the likes of Indian master criminal Dawood Ibrahim, the arms dealer Viktor Bout, and many others. Dubai ranks 16th in our Financial Secrecy Index overall, and a pretty mucky 19th place (out of 82) when measured purely on its secrecy score. Read the whole fascinating story about how Dubai became a secrecy jurisdiction here.
Now, from Global Witness, a tale to confirm our concerns:
Revealed: Why Dubai's first conflict gold audit never saw the light of day
25th February 2014
According to a former partner at Ernst & Young, the global accountancy firm turned a blind eye when a report of major audit failures at Dubai's biggest gold refinery went unpublished. A Global Witness report released today, City of Gold,considers the implications.